Monday Morning Manna: United Prayer of the Nations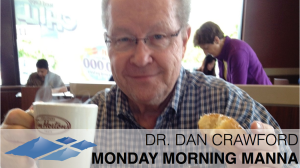 Last week I participated in the North American Prayer Summit in St. John's, Newfoundland, Canada (the oldest and most easterly city in North America). Prayer leaders from North American countries, especially Canada, U.S. and Mexico met for four days to share reports and pray for their continent. It made me wonder about the possibility of believers from North and South Korea joining in prayer for their peninsula. It may well be logistically impossible but with today's technology, surely something could facilitate such a prayer meeting. When I visited the Korean demilitarized zone, we entered a small building with a long table, and we were told this is where leaders from both countries meet to discuss matters of concern to both. A line in the middle of the room separated North from South Korea. Perhaps believers from each country could meet in such a room for united prayer, without crossing a line. Seems to me it would be far better to seek God's will than quote God, supposedly granting leaders the permission to kill one another. "Father, "Let the nations be wakened" (Joel 3:12).
Dr. Dan Crawford, Senior Professor at Southwestern Baptist Seminary, is the WestCoast Baptist Association's Spiritual Life & Leadership Mentor. Follow Dan on Twitter @DrDanRC and Facebook www.facebook.com/dan.crawford.