Monday Morning Manna: The Agony and Ecstasy of Writing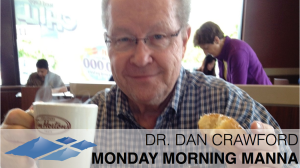 I have a friend who is writing a book. In fact I have several friends who are writing books. All of them have contacted me for various favors ranging from advice, to proof reading, to ghost writing, to writing the foreword, to simply adding a brief recommendation to their book cover. I am honored to be invited. It also brings back memories. Before my first book was published in 1984, my claim to writing fame was my doctoral dissertation. I have two clear memories of that work. One of my major professors said, "When you first start writing, you hope your work will become a best seller and be read all over the world, but by the time you finish, you just hope your mother will read it." The second vivid memory is when my Dad picked up the bound copy for the first time. He let it open to a page near the middle, and began to read. After only a few minutes, he said, "Here's a misspelled word." Another of my books carried the subtitle, "Twelve Weeks to Spiritual Fitness." One, whom I thought to be a friend, wrote a scorching, critical review for his school's professional journal saying I should know better than claim anyone could achieve spiritual fitness in only twelve weeks. Ah, the agony and ecstasy of writing. But even with my short-comings, I will assist my want-to-be-writer friends in any way I can. After all, in 2 Corinthians 9:1, the one who wrote the majority of the New Testament described his own writing as "superfluous" (unnecessary, nonessential, redundant).
Dr. Dan Crawford, Senior Professor at Southwestern Baptist Seminary, is the WestCoast Baptist Association's Spiritual Life & Leadership Mentor. Follow Dan on Twitter @DrDanRC and Facebook www.facebook.com/dan.crawford.