Monday Morning Manna: The Agony and Ecstasy of Serving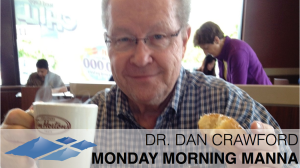 Yesterday, I completed thirteen months as Interim Pastor of the First Baptist Church in Decatur, Texas. I was previously Interim Pastor of this same church for eighteen months in 2001-02. It has a home-church feel for me. But I am thrilled to turn over the pastoral responsibilities to their new Pastor, believing that the church's best days lie ahead under his leadership. This was my twenty-third Interim Pastorate. Some lasted only a few months, others, a few years. For me, being an Interim Pastor, while serving as a full-time Seminary professor, then as a professor emeritus, was (and is) a high-calling. To assist a church during an in-between time is half challenge, half privilege. One must make friends fast and say "good-bye" sometimes, too quickly for one's own emotions to handle. Only those who have served in this role can understand the agony and ecstasy of being an Interim Pastor. The New Testament refers to the church as the bride of Christ (Ephesians 5:25-27; 2 Corinthians 11:2-3; Revelation 19:7; 21:9), and to those who do His will as brothers (Mark 3:35). Does that make the church my sister-in-law? We are family. It's always good to be with family and always sad to say "good-bye" to family. But life goes on, and so does God's will. I stand on tiptoes, anxiously awaiting God's next assignment. But for now, I am the full-time caregiver for my wife following her surgery, hospital stay, rehab stay, and now home health care. This too is God's will for me, and this too is serving through both agony and ecstasy.
Dr. Dan Crawford, Senior Professor at Southwestern Baptist Seminary, is the WestCoast Baptist Association's Spiritual Life & Leadership Mentor. Follow Dan on Twitter @DrDanRC and Facebook www.facebook.com/dan.crawford.