Monday Morning Manna: Praying Evil or Being Kind?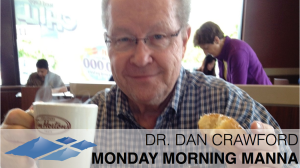 I once had a person who disliked me very much and tried to discredit my every action. In fact, at times, they were quite proactive in their attacks on my family and on me. How should I have prayed for such a person? The human side of me wanted to pray evil on them, to ask God to just remove them from my life. In fact, David, in his psalms of judgement, often called "the imprecatory psalms," repeatedly asked God to punish his enemies. As an example, David once prayed to God about, "those who hate me without a cause" (Psalm 69:4). After much thought, I decided to go with Paul, who wrote, "Repay no one evil for evil" (Romans 12:17), but rather leave vengeance for God to repay (Romans 12:19). While I never got to the friendship point of Abraham Lincoln's famous quote – "Do I not destroy my enemies when I make them my friends?" – I did find some comfort in the thought of Epicurus, the ancient Greek philosopher who said, "If God listened to the prayers of men, all men would quickly have perished: for they are forever praying for evil against one another." So how will you pray for those who tend to bring harm on you? "Be kind to one another" (Ephesians 4:32) and let God handle it.
Dr. Dan Crawford, Senior Professor at Southwestern Baptist Seminary, is the WestCoast Baptist Association's Spiritual Life & Leadership Mentor. Follow Dan on Twitter @DrDanRC and Facebook www.facebook.com/dan.crawford.