Monday Morning Manna: Pray for Las Vegas and More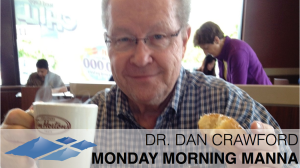 As we sat in the airport awaiting our flight and watched as people boarded the flight at the adjacent gate – Allegiant Airlines flight 417, non-stop to Las Vegas, we noticed they were mostly happy people, headed for a holiday weekend or a vacation. Many no doubt planning to visit a few casinos, perhaps take in a few shows. We laughed at some as they gathered all their belongings and tried to carry on more than was allowed. We grieved with one who arrived five minutes after the door was shut. A little more than 48 hours later, a lone gunman, with an arsenal of guns and ammunition, sat in a hotel window and killed 58 innocent people, injuring approximately five hundred other. We wondered about the happy folks who boarded the plane next to us. Were any of them at the concert? Were any killed there? Any injured? Did any lose friends who flew to Las Vegas with them? And what about the one who missed the flight? It has been a subtle reminder that the length of life is uncertain. Sharing with a stranger, even if it is only a smile or a wave, could be their last. I awoke Monday morning to an abundance of "Pray for Las Vegas" notices on my social media. I have done so, and will continue to do so. But I will do more. I will pray for the passengers who were on Allegiant #417. I will pray for my friends who live and serve in Las Vegas. I will pray for America. I will pray for leaders to make right decisions. I will pray that deranged people get help before it is too late. I will pray that we are all ready for earthy life to end. I will pray that we pass up no opportunity to share with others, especially those who are near an unexpected end to life. "You do not know what will happen tomorrow. For what is your life? It is even a vapor that appears for a little time and then vanishes away" (James 4:14).
Dr. Dan Crawford, Senior Professor at Southwestern Baptist Seminary, is the WestCoast Baptist Association's Spiritual Life & Leadership Mentor. Follow Dan on Twitter @DrDanRC and Facebook www.facebook.com/dan.crawford.