Monday Morning Manna: P.E. – Pace Evaluation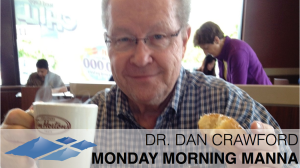 My long-time friend Ray called last week. I was in my wife's hospital room where she had endured major pelvic/hip surgery. He caught me clearing my calendar; having been told my wife could not walk for three months and would need my daily care. Facing a lifestyle change, I was told by Ray, "walk, don't run." Beyond being the title of a pop song in 1960 by the Ventures and a movie in 1966 staring Cary Grant, the phrase was somewhat unwelcome advice for one who has spent a lifetime of "running," but Ray is my friend, and I treasure his advice. He is right. It's time to change my pace, and become more of a caregiver than a message giver. Just a few Sunday's ago, I preached on Micah 6:8 which one scholar called, "the high-water mark of the Old Testament," and author called it, "the greatest saying in the Old Testament" In part the passage says, "What does the Lord require of you but to . . . walk humbly with your God." I'm trying, but a change-of-pace is always challenging, at least for me. Some need to stop "walking" and start "running" while others, like me, need to stop "running" and start "walking." Take time this week for P. E. – pace evaluation.
Dr. Dan Crawford, Senior Professor at Southwestern Baptist Seminary, is the WestCoast Baptist Association's Spiritual Life & Leadership Mentor. Follow Dan on Twitter @DrDanRC and Facebook http://www.facebook.com/dan.crawford.