Monday Morning Manna: Motivated by Pride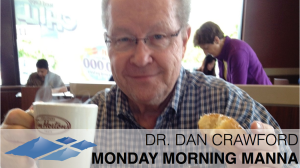 I spoke last Saturday at the 95th anniversary of the East Texas State University (now known as Texas A&M, Commerce) Baptist Student Ministry. Many years ago, I served as Director and Bible Instructor for this ministry. In the brief three years I was there I touched lives with students who went on to become Attorneys at Law, authors, CEOs, CFOs, chaplains, children's ministers, coaches, counselors, church staff members, college professors, homemakers, insurance executives, international missionaries, marketing consultants, medical personnel, North American missionaries, pastors, presidents of their own companies, public school administrators, retirement service employees, school teachers, state Baptist convention employees & executives, and university campus ministers. I am so very proud of this group that literally serve and have served around the world and impacted thousands of lives. Truly, the sun never sets on my former students. They motivate me to keep on, keeping on. I feel like the Apostle Paul who wrote to his friends in Philippi, the first place in Europe which he visited, thus creating a special relationship, "I thank my God upon every remembrance of you, always in every prayer of mine for you all making request with joy, for your fellowship in the gospel from the first day until now; being confident of this very thing, that he which has begun a good work in you will perform it until the day of Jesus Christ: even as it is right for me to think this of you all, because I have you in my heart" (Philippians 1:3-7). Is there anyone in your life like this?
Dr. Dan Crawford, Senior Professor at Southwestern Baptist Seminary, is the WestCoast Baptist Association's Spiritual Life & Leadership Mentor. Follow Dan on Twitter @DrDanRC and Facebook www.facebook.com/dan.crawford.