Monday Morning Manna: Long Lasting Friendships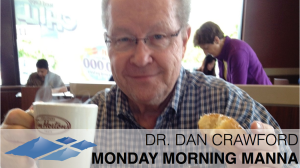 I love friendships. I guess that's why I love my college Homecoming so much. I have friends that have come and gone. I have friends with whom I have completely lost contact. I have a few friends who have chosen to no longer be friends. But college friends – they are special, and as the years pass by ever so quickly now, they become more special. A few weekends ago, we gathered once again for Homecoming, where it seemed like every third sentence began with "Do you remember . . ." Old yearbooks were dusted off and pictures were found. Floats, football games, basketball championships, dining hall stories, Chapel speakers, pranks, dormitory life, late night coffee shop visits, road trips, and oh, yes, classes. I almost forgot classes. Is that why we attended college? Seems at times, we allowed our education to interfere with our development. But sadly, every year finds fewer and fewer classmates attending Homecoming. Death, health issues, travel challenges, competition with grandkid's schedule, family concerns, these all contribute to lower numbers in attendance each year. So, we walked across campus again, like we did more than fifty years ago – well almost like we did back then. It was holy ground to us – first because we so often met God there, but also because of blessed friendships that lasted through the decades. We have friends, and we keep friendships, because we are friends. The writer of Proverbs said, "A man who has friends must himself be friendly" (Proverbs 18:24). C.S. Lewis wrote, "Friendship is unnecessary, like philosophy, like art… It has no survival value; rather it is one of those things that give value to survival." Take some time this week to remember, and give thanks for your long-term friendships.
Dr. Dan Crawford, Senior Professor at Southwestern Baptist Seminary, is the WestCoast Baptist Association's Spiritual Life & Leadership Mentor. Follow Dan on Twitter @DrDanRC and Facebook www.facebook.com/dan.crawford.