Monday Morning Manna: Lily Work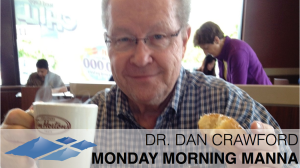 Tis the season for graduations. Many years ago, at my Seminary graduation, the commencement speaker spoke on the subject "Don't Forget the Lily Work" from 1 Kings 7:15-22. Hiram finished the construction of Solomon's Temple with two pillars, each one 27 feet tall, topped with two capitals, each 7 ½ feet high. Then 34 ½ feet above the ground, where no human eye could see, Hiram added the beautiful lily work. "The tops of the pillars were in the shape of lilies. So the work of the pillars was finished" (1 Kings 7:22) or from the King James Version, "And upon the top of the pillars was lily work." The speaker reminded us that our ministry was not complete until we had done that which pleased only God, perhaps not even seen by man. Have you been doing that which pleased God, iregardless of man's response? And aren't you impressed that I actually listened to, and remembered the commencement speaker at my graduation? Garry Trudeau said, "Commencement speeches were invented largely in the belief that outgoing students should never be released into the world until they have been properly sedated." Don't forget your lily work this week.
Dr. Dan Crawford, Senior Professor at Southwestern Baptist Seminary, is the WestCoast Baptist Association's Spiritual Life & Leadership Mentor. Follow Dan on Twitter @DrDanRC and Facebook www.facebook.com/dan.crawford.