Monday Morning Manna: Leave my Clock Alone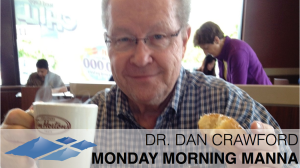 We observed time-change Sunday again yesterday. I've been doing this twice a year for fifty years, and I still can't remember which way to change my clock. Do I fall backward or forward? Do I spring up or down? I occasionally just wait till later on Sunday morning to see what my computer has done with the time The first time I observed this change was in 1966, and I was Pastor of a small, rural church in deep East Texas, while completing my Seminary degree. The deacons voted not to change their clocks, concluding, "The guvment has no business messin' with God's time." I laughed. Five decades later, I agree. The writer of Ecclesiastes said there was, "A time for every purpose under heaven" (Ecclesiastes 3:1). but I'm not sure he meant there was a time to mess with time. Paul twice wrote that we should be "Redeeming the time"
(Ephesians 5:16; Colossians 4:5). I want to do that, but it's hard to redeem the time, when I don't know what time it is. So leave my clock alone. It's OK if it gets dark too early or stays daylight too long. I'll adjust. And in the process, I'll redeem the time. Whatever time it is on your clock, are you redeeming it?
Dr. Dan Crawford, Senior Professor at Southwestern Baptist Seminary, is the WestCoast Baptist Association's Spiritual Life & Leadership Mentor. Follow Dan on Twitter @DrDanRC and Facebook www.facebook.com/dan.crawford.