Monday Morning Manna: Laughing or Crying?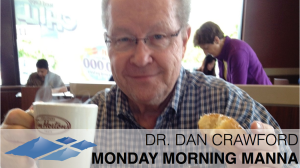 I don't remember laughing so hard and so long as I did last week in the Vanderbilt Medical Center Cardio Vascular ICU. My brother Breakfast Bob had endured triple bypass surgery and was in the recovery area, still very much under the influence of multiple medications. It was time to move him from the bed to the chair and he was still mostly asleep. It took three nurses to accomplish this fete, with the male nurse, Isaac, taking the lead and barking commands at Bob – Stand up! Pivot on your left foot! Don't fall back! Now sit down! Etc. After much effort Bob was finally seated in the chair and Isaac said, "I'll be back in an hour Buddy, to check on you." As Isaac was leaving, Bob, with eyes still closed, and half awake, said sarcastically, "I can hardly wait!" Under the circumstances, it struck me as funny, and I continued laughing for a long time, even mixed with tears. Laughter is good, and godly. I'm not sure what caused God to laugh at the nations in Psalm 4:2, but that verse says, "He who sits in the heavens shall laugh." Humorist and best-selling author Allen Klein said, "Your attitude is like a box of crayons that color your world. Constantly color your picture gray, and your picture will always be bleak. Try adding some bright colors to the picture by including humor, and your picture begins to lighten up." I was in a stressful situation and laughter helped me cope with it. Comedian Red Skelton said, "No matter what your heartache may be, laughing helps you forget it for a few seconds." Find something to help you laugh this week. It sure beats crying.
Dr. Dan Crawford, Senior Professor at Southwestern Baptist Seminary, is the WestCoast Baptist Association's Spiritual Life & Leadership Mentor. Follow Dan on Twitter @DrDanRC and Facebook www.facebook.com/dan.crawford.