Monday Morning Manna: If Beauty is Only Skin Deep, You Don't Want Skin Cancer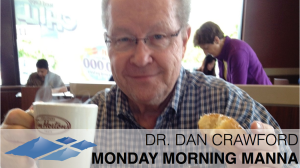 I've given up golf, yard work, and attendance at most daytime sports events. I don't swim, sunbathe, tan, or ski. So why did I have my 9th MOHS surgery for skin cancer this past week? I commented to a friend that beauty was only skin deep, and he reminded me that ugly cuts all the way to the bone. Such friends I have! Concerning my repeated cases of skin cancer, my Surgeon said, "Two reasons: fair skin and living in Texas." He also added that much of my skin cancer was from earlier days. Ah ha! I knew it. It's my mother's fault. She kept sending me outside to play because, "the sun is good for you." It makes me wonder about today's kids who stay inside and play electronic games. I told my MOHS Surgeon if he stayed in practice long enough, he's run out of patients. I'm not complaining about my skin cancer though, especially when so many of my friends have suffered, or are presently suffering, with conditions much worse than mine. Life is tough. Aging is an adventure. God is good. Press on! The Apostle Paul said it this way, " We are hard pressed on every side, yet not crushed; we are perplexed, but not in despair" (2 Corinthians 4:8).
Dr. Dan Crawford, Senior Professor at Southwestern Baptist Seminary, is the WestCoast Baptist Association's Spiritual Life & Leadership Mentor. Follow Dan on Twitter @DrDanRC and Facebook www.facebook.com/dan.crawford.