Monday Morning Manna: Grandkids and Crowns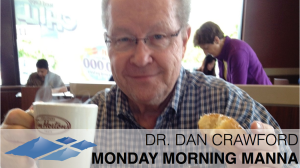 Last night I watched with great joy as grandson, Price, was baptized. Just two days earlier he and I had spent a long, extra-inning night, watching a college baseball playoff game. Someone said grandchildren are God's reward for not killing your teen-agers. Possibly so! Surely there are better quotes about grandkids. I Goggled for quotes about grandchildren and here are my favorites: (1) Author Ruth Goode wrote, "Our grandchildren accept us for ourselves, without rebuke or effort to change us, as no one in our entire lives has ever done, not our parents, siblings, spouses, friends – and hardly ever our own grown children." (2) Columnist and editor, Doug Larson, said, "The idea that no one is perfect is a view most commonly held by people with no grandchildren." (3) Writer Adair Lara once wrote, "Grandkids bring you into a sweeter, slower present. They show you the future at a time when a lot of your friends are thinking about the past. And they take you back to childhood–theirs, the Parent's, your own: a three-time admittance to wonderland." (4) Finally, I don't know what the writer of Proverbs had that equaled baseball and baptism, but surely it was something special, since it caused him to write, "Children's children are the crown of old men" (Proverbs 17:6). Today, I'm wearing my crown proudly.
Dr. Dan Crawford, Senior Professor at Southwestern Baptist Seminary, is the WestCoast Baptist Association's Spiritual Life & Leadership Mentor. Follow Dan on Twitter @DrDanRC and Facebook www.facebook.com/dan.crawford.