Monday Morning Manna: Free to be Who I Am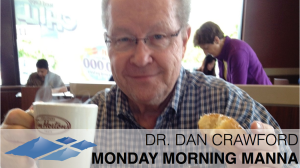 I'm not sure I've ever known anyone who loved their pastor more than my wife loved hers. Joanne grew up as a member of Trinity Baptist Church in San Antonio where Buckner Fanning was her pastor. I learned a lesson early in our marriage, that led to a decision that, partially at least, shaped my ministry. I learned that Bucker was Joanne's benchmark – every preacher would be measured by Buckner's preaching. Then I made a decision – I was not Buckner Fanning. That led me to another decision. Since I spent most of my teen-age years listening to my pastor-father preach, I was trying to imitate him. I couldn't do that either, so I decided if I couldn't be Buckner or my Dad, I'd just be me. Sammy Davis, Jr. expressed it this way in a song– "Whether I'm right or whether I'm wrong; Whether I find a place in this world or never belong; I gotta be me, I've gotta be me; What else can I be but what I am." I came across this piece of advice attributed to College Basketball Coach Don Meyer – "Be what you is. Because, if you be what you ain't, you ain't what you is." The Apostle Paul said it this way, "I am what I am" (1 Corinthians 15:10). Once released from being someone else, you are free to be who God created you to be.
Dr. Dan Crawford, Senior Professor at Southwestern Baptist Seminary, is the WestCoast Baptist Association's Spiritual Life & Leadership Mentor. Follow Dan on Twitter @DrDanRC and Facebook www.facebook.com/dan.crawford.