Monday Morning Manna: Cleaning the Swamp or the Heart?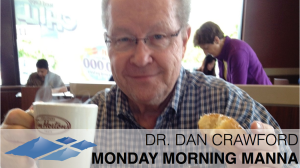 Have you ever judged someone only by their appearance? Samuel took one look at Eliab and came to a conclusion – "He looked at Eliab and said, "Surely the Lord's anointed is before Him!" (1 Samuel 16:6) but God corrected Samuel's opinion. With every semester that I taught, I looked over my students and resisted the temptation to play God, and decide who was going to be greatly used and who was not. I would have been wrong a few times. So, God's response to Samuel is something I needed to remember on the way to each class – "Do not look at his appearance or at his physical stature, because I have refused him. For the Lord does not see as man sees; for man looks at the outward appearance, but the Lord looks at the heart" (1 Samuel 16:7). Every day, another well-known person is fired, or at least accused, of sexual misconduct. We are surprised because outwardly, we thought they were above the act. We didn't know about their heart problem. For every well-known person involved, there are probably scores of unknown persons who are also guilty. It has been the case with some of my former students – accused by church members, or sometimes by non-church members. Once accused, their ministry is finished. Innocent until proven guilty only works in the judicial system. We who voted to "clean the swamp" shouldn't be too surprised who shows up in the mire. While there is absolutely nothing humorous about all of this, I have reached a point of wondering who is the next surprise – perhaps an accusation from Miss Peggy against Mr. Snufalaflous. Seriously, God knows who is next, and also who is guilty, but never accused. Remember, God "looks at the heart." While others are cleaning the swamp, it may be time to clean the heart.
Dr. Dan Crawford, Senior Professor at Southwestern Baptist Seminary, is the WestCoast Baptist Association's Spiritual Life & Leadership Mentor. Follow Dan on Twitter @DrDanRC and Facebook www.facebook.com/dan.crawford.